Look, there is a lot of people who are confused about what is a Pixar movie and what is not. I've herd and corrected people who think frozen, wreck-it Ralph, and big hero six, are Pixar movies. Almost everyone thinks Pixar is the animated kings of America and I agree. My favorite movie of all time is Pixar, check my list. Here are all 17 (as of December of 2016) of Pixar's amazing movies.
Pixar's first movie
Toy story (1995)
A bug's life (1998)
Toy story 2 (1999)
Monsters Inc. (2001)
Finding Nemo (2003)
Incredibles (2005)
Cars (2006)
Ratatouille (2007)
Wall-E (2008)
Up (2009)
Toy story 3 (2010)
Cars 2 (2011)
Brave (2012)
Monsters University (2013)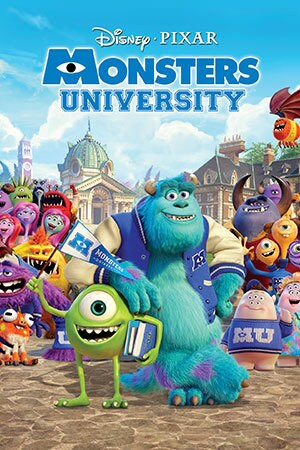 Inside Out (2015)
The good dinosaur (2015)
Finding Dory (2016)
But that's not all, We have four more announced Pixar movies to look forward to like Cars 3 (2017), Coco (2017), Toy story 4 (2018) and the one I'm most exited for: Incredibles 2 (2019) Here is my list of my lest favorite Pixar movie, to my favorite Pixar movie.
17.Cars 2
16.Monsters University
15.Toy Story 2
14.Cars
13.A bug's life
12.Finding Nemo
11.Toy Story 3
10.The Incredibles
9.The good dinosaur
8.Finding Dory
7.Toy Story
6.Brave
5.Monsters Inc.
4.Wall.e
3.Inside Out
2.Ratatouille
1.Up